Festschrift Symposium
Honoring Anne B. Newman
Wednesday, September 21, 2022
Presentations from 1:30-4:45
The Oaklander Hotel, The Cathedral Room
Please mark your calendars for Festschrift Symposium honoring Anne B. Newman on Wednesday, September 21, 2022 for presentations from 1:30-4:45 at The Oaklander Hotel, The Cathedral Room.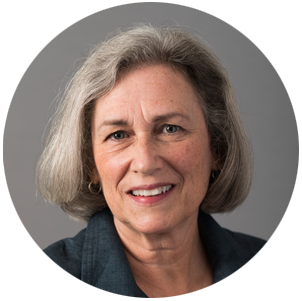 Dr. Newman is Distinguished Professor of Epidemiology and Professor of Medicine and Clinical and Translational Science in the School of Medicine. She is the Clinical Director of the Aging Institute of the University of Pittsburgh and UPMC and Director of the Center for Aging and Population Health. She served as Chair of the Department of Epidemiology from 2010-2022, advancing the research program and the curriculum and recruiting almost half of the current faculty. She is internationally renowned for her work in the epidemiology of aging, longevity, and disability.
Dr. Newman's own research has defined the impact of subclinical disease on physical and cognitive function and on metrics of healthy aging. She has conducted clinical trials to prevent disability using physical activity, weight management, and medical therapies.
With Dr. Susan Greenspan, Dr. Newman co-leads Pitt's Claude D. Pepper Older American Independence Center. She led the T-32 Epidemiology of Aging Training Grant from 2011 – 2021 and has mentored numerous PhD candidates, post-doctoral fellows, and early career faculty.
Dr. Newman has published over 800 research manuscripts and has been recognized annually as a "most highly cited researcher" since 2014. With Dr. Jane Cauley, Dr. Newman co-edited the book, "The Epidemiology of Aging," and has authored several chapters on the "Epidemiology of Aging" in major medical textbooks. She has received the Joseph T. Freeman Award from the Gerontological Society of America and the Clinical Research Award from the American Heart Association.
She served as a member of the National Advisory Council on Aging of the National Institute on Aging from 2015-2018 and currently serves as a member of the National Institute on Aging Board of Scientific Counselors and the Clinical Trials Advisory Panel (CTAP). She is an Associate Editor of the Journal of Gerontology, Medical Sciences, after serving as the Editor-in Chief from 2016-2020. 
Welcome
Jane A. Cauley, DrPH
Interim Chair and Distinguished Professor of Epidemiology
Department of Epidemiology, School of Public Health, University of Pittsburgh
"Geriatrics: from people to mechanisms  . . .and back to people"
Dr. Luigi Ferrucci MD, PhD
Scientific Director
National Institute on Aging
"Changing Paradigms"
Bret Goodpaster, PhD   
Scientific Director, Senior Investigator
AdventHealth Translational Research Institute 
 "You'll Never Walk Alone": A Twenty-Five Year Perspective on Mobility Research"
Stephen B. Kritchevsky, PhD
Toby R. Alligood, MD Endowed Professor in Geroscience
Wake Forest University School of Medicine
"Aging and Disease on a Spectrum"
Michelle C. Odden, PhD
Associate Professor of Epidemiology and Population Health
Stanford School of Medicine
"Seize the Moment"
Jennifer S. Brach, PhD, PT 
Associate Dean for Faculty Affairs and Development, SHRS 
Professor, Department of Physical Therapy 
School of Health and Rehabilitation Sciences, University of Pittsburgh
"Honoring a Passionate, Inspirational, and Dedicated Mentor" 
Samaneh Farsijani, PhD
Assistant Professor
Department of Epidemiology, School of Public Health, University of Pittsburgh
"Fatigue or Fatigability, That is the Question"
Nancy W. Glynn, PhD
Associate Professor
Department of Epidemiology, School of Public Health, University of Pittsburgh
"Anne B. Newman: a one in a million, life-changing mentor" 
Megan M. Marron, PhD 
Assistant Professor 
Pepper Scholar, Claude E. Pepper Older Americans Independence Center 
Department of Epidemiology, School of Public Health, University of Pittsburgh
"Tempo and Pace" 
Caterina Rosano, MD, MPH 
Professor and Vice Chair for Research 
Department of Epidemiology, School of Public Health, University of Pittsburgh 
Associate Director for Clinical Translation, Aging Institute, UPMC
"You are the Expert"
Adam J. Santanasto, PhD, MPH 
Assistant Professor 
Department of Epidemiology, School of Public Health, University of Pittsburgh
"The Health, Aging and Body Composition Study and Aging Epidemiology" 
Elsa S. Strotmeyer, PhD, MPH 
Associate Professor 
Center for Aging and Population Health 
Department of Epidemiology, School of Public Health, University of Pittsburgh